The process of selling a house doesn't have to cause undue stress if you have the right information on hand. What's unknown can cost time and money, and we want to help you have the best experience possible when selling your property. Let's look at these six steps to selling a house.
How to Find Agents for Selling Houses
We're happy you found our website! We look forward to meeting with you to discuss the marketing strategy for your listing. We're dedicated to providing you with excellent service that reduces the amount of stress you feel during the home selling process. Once you've finished reading about these six steps, give us a call to set up a meeting.
How to Stage Your Home for Sale
Staging your home is like putting on your best clothing to attend an important meeting. You want your property, inside and outside, to look impressive. Start with the outside and focus on curb appeal. Your goal is to make the outside look so amazing that people want to see what's inside. Power wash outside surfaces, refresh bedding in flowerbeds, and put away extra decorations. Consider painting your door a bright and welcoming color. Place a colorful flower arrangement near the entrance of your home.
Pay close attention to the kitchen and bathrooms. These are two rooms that potential buyers are focused on when they attend an open house or come for a showing. Start by making each space neutral when it comes to color and décor. You want to appeal to a wide range of buyers and help them see themselves living in the home. Use pops of color to create interest but try to stay away from making the environment distracting. In living areas, remove oversized furniture and position seating arrangements away from walls.
How to Price Your Home for Sale
One of the keys to a successful sale is pricing your home right from the beginning. Price your property too low and money is lost. Price your property too high and buyers lose interest. To get a general idea of what your home is worth, use a home valuation calculator. Input basic information and get an instant valuation. We provide a comprehensive home value report that takes other factors into account when determining your home's value. We look at current real estate market trends, recently sold homes in the area, and any upgrades or renovations made to your home. This information will help you create a realistic asking price that stands out to potential buyers.
What Happens When You Receive an Offer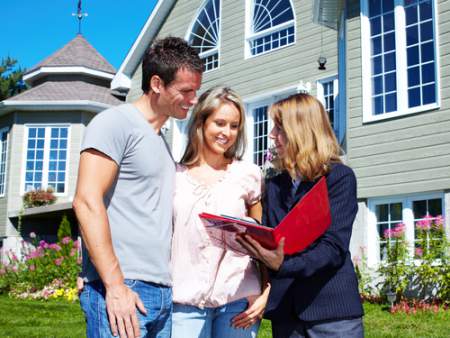 When a real estate agent receives an offer on your home, they alert you right away. Once you have the offer, you decide if you want to accept the offer, decline the offer, or send back a counteroffer. As a real estate agent working on your behalf, we return to the buyer's representative with your response. If you've sent back a counteroffer, we'll go to the negotiations table to receive a second offer from the buyer if they choose to respond with another offer. They can choose to accept your offer or decline the offer.
What Happens After You Accept an Offer
Once an offer is accepted, things move towards closing day. The lender for the buyer will schedule an appraisal and inspections that need to be done. Be prepared for people coming in and out of your home frequently during this time. Should anything come up as an issue during an inspection, we'll head back to the negotiation table with the buyer's representative to discuss terms. Depending on the problem, the buyer may want to decrease the sale price, or they may ask for you to fix the problem before closing. Either way, we'll be there every step during this process. Once inspections are complete and a final offer is entered and accepted, you are on your way to closing day.
What to Expect at Closing of the House
The closing of the house is typically referred to as Closing Day. The process of closing on your property can take a couple of days, depending on terms. During this time, the buyer will provide the funds needed for the purchase and all paperwork will be signed. If closing costs are required from you, this is when those will be paid. At the end of the closing period, the keys will be handed to the new owners, and they will move into the property unless other arrangements were made previously.
Summary
Article Name
6 Steps to Selling a House
Description
Selling a property doesn't have to be stressful and complicated when you know the six basic steps to selling a house. Learn more right here!
Author
Publisher Name
Lumiere Realty Team at Jasco, Realtors®
Publisher Logo